PITTMAN'S GARAGE > OUR SHOP > REVIEWS
REVIEWS
You Don't Have to Take Our Word for It!

Here's what some of our satisfied customers have to say about Pittman's Garage: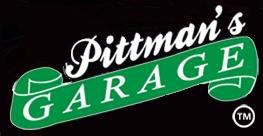 AWESOME Customer Service. With the inclement weather coming, they allowed me to bring my truck in the night before, so they could begin working on it in the morning. By midday, they called to tell me it was ready, but with the ice/snow, I could pick up the next day. When I showed up, they brought the truck out to me cleared of the snow, enabling me to drive away without delay. Thank You.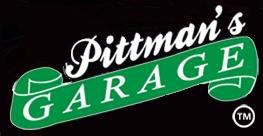 My wife was stuck 3 hours away from our home town and going through a very tough family time, when the water pump went out on the truck, it was the last straw. I contacted pitmans garage and they were extrmely helpful and very fast, getting the job done and my wife underway in less than an hour was a great experience. thank you guys so much for your professional work and great work ethics...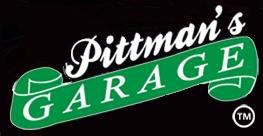 I've always taken all of my vehicles to Pittman's when something goes wrong. You are always timely, prices are competitive, honest and keep me updated with what's going on with my vehicle. I trust Pittman's because you all are great people, keep me safe, and give me piece of mind. Thank you all so much for the great work you do and by keeping me from buying a new car. Thank you.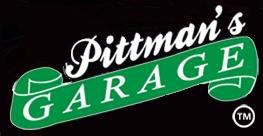 I feel the need to write and let you all know how grateful we are for the work you did on our daughter's car. Our daughter goes to university in Abilene and when her car was not working right (battery constantly being drained and leaving her without a car), we were very worried about finding a repair shop that we could trust to fix her car and make it safe for her to drive in town and long distances. The diagnostics and communication you had with us during this almost two-week period was outstanding, above and beyond what we expected. When she got her car back and the next day the radiator boiled over, you guys owned up to what had happened (just an oversight on your part), but the fact you did not try to hide the problem shows your complete integrity. You all were genuinely concerned about our daughter's safety and we could sense your compassion for these young people who are away from home and have a problem with their cars. You even went to extra lengths to fix an additional problem at no cost. She ended up leaving her car at your shop for an extra three days after it was finished because of her very busy schedule at school, and you stored her car for days without complaining or bugging her to come get it. We are extremely pleased with your honesty, concern, communication and, of course, the repair work done. Thank you very much from concerned parents who live 3 hours away from their daughter at college. I would highly, highly recommend Pittmans Garage for all parents needing work to their child's car, or anyone for that matter. Thank you again.